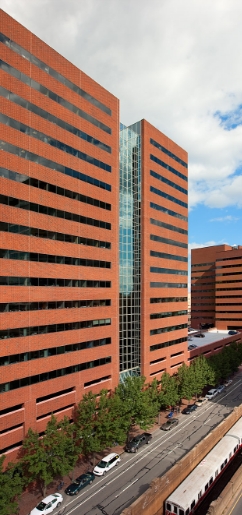 Security
Visitor Access Procedures
Building egress
No access card use is required for tenant building egress. Only visitors will be required to sign-out. Visitors that have checked out a freight elevator access card will be required to return it to Security before leaving the building.
Before being allowed access to the building, visitors must be approved by the Tenant via memo, e-mail or telephone, and meet one of the following requirements:
Sign the Visitor Log and show Security staff a photo ID (i.e., driver's license).
Sign the Visitor Log, and, for someone without a photo ID, the Tenant will be required to come to the lobby to meet the individual.
After the visitor meets one of the above, Security staff will issue a Visitor Pass (to be returned upon the visitor's departure)

Note

: These controls are intended primarily for Tenants and visitors going up to the office floors. Retail access is the responsibility of the Retail Tenant.