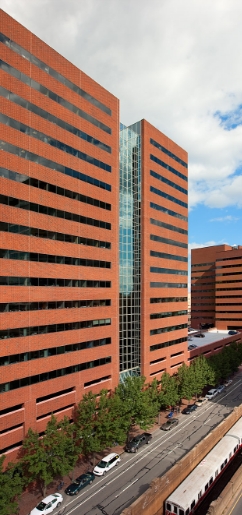 Security
Building Access
General Information
Entrances to the property, loading docks, and tenant amenity areas (bike room, health club, parking garage) are controlled by a card access system. During normal Building Hours (Monday through Friday 8:00 A.M. – 6:00 P.M. and Saturday 8:00 A.M. – 12:00 P.M.), the lobby to each property remains open. After business hours, access to the lobby and tenant floors will be restricted to card access only.
A security officer is stationed at the lobby on the ground floor of both 101 Main Street and One Main Street twenty-four (24) hours a day, seven (7) days a week. The security desk can be reached at 617-497-7713. Please contact the security officer in the event of an emergency or to report any problems after normal business hours.
Security staff will not unlock any doors for visitors or employees without prior written notification from the Tenant.